I've written before about how black dogs are often the ones left unadopted in shelters. But it's not just the color of a coat that can have a negative impact on adoptions; senior dogs (age seven and older) are frequently left languishing while waiting for a family to love them for their remaining years.
It's understandable, of course. Puppies are so cute and malleable, and people fear an older dog is set in his ways and won't adjust to a new family. A bit of gray fur shouldn't deter adopters, though – there are so many wonderful reasons to adopt senior dogs. Here are a few.
The benefits of adopting senior dogs
You skip the potty training and teething phase.
That older dog is already housebroken, and he knows what he can and can't chew on. He's probably already trained, but you can teach an old dog new tricks! Dogs can be trained at any age, but senior dogs are likely to need less than a puppy or younger dog.
There are fewer physical demands and more snuggles.
An older dog doesn't necessarily need to run around the yard for hours a day, or go for five mile walks. She is likely content to cuddle up beside you after a reasonable length walk, and just be happy to be near you.
You know what you're getting.
Senior dogs are full-sized, and typically their temperament and behavior are well-established. No terrible two, threes or teens to go through!
Your heart will grow three sizes.
CHN dogs often come from shelters who euthanize dogs when they don't have the space for them. Senior dogs can be at the greatest risk, and adopting one is saving a life. Yes, adopting any dog can save his life, but isn't there something even more special about rescuing those most in need of rescue?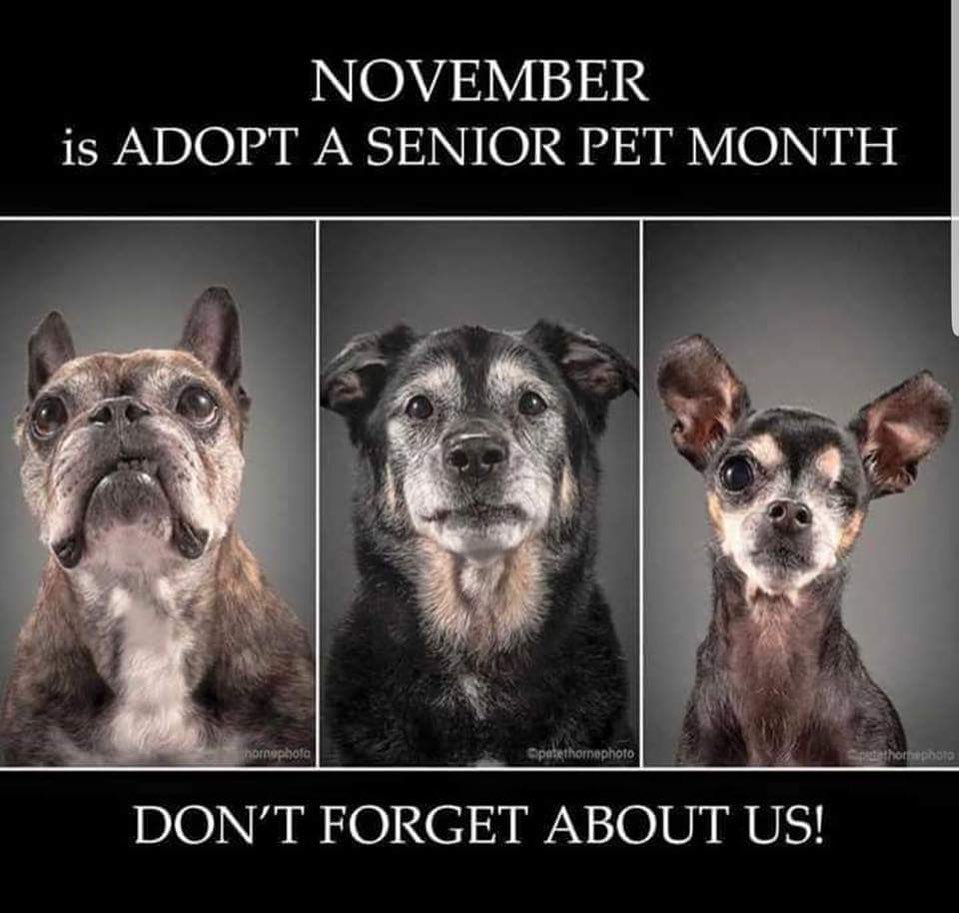 CHN Happy Tails
Lottie was around nine years old when her family adopted her last year. Her mom has always had a soft spot for hard-to-place dogs, whether because of age, behavioral problems or medical problems.
She says, "There is something so incredibly rewarding about giving a dog a second chance, and in Lottie's case, giving her her first real chance at a loving family. Senior dogs always have so much love to give back. And as a bonus, they probably won't be chewing up your shoes! Lottie's not my first senior and definitely won't be my last."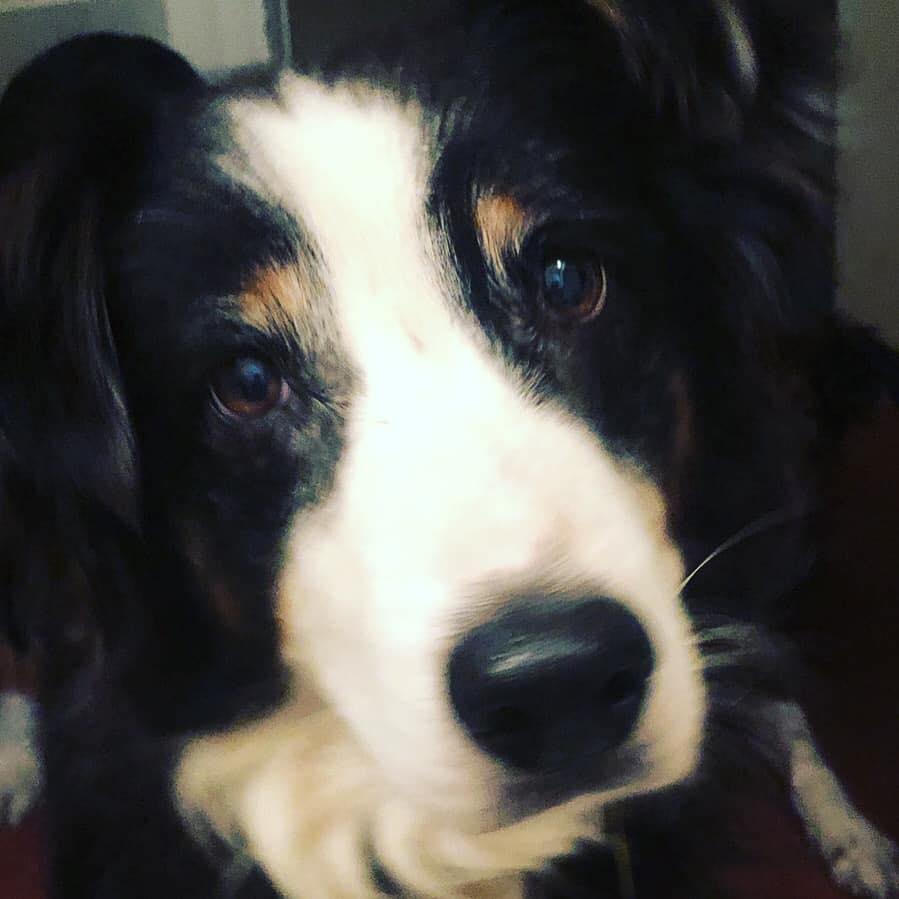 Jimmy was found wandering the neighborhood, and brought to CHN by a friend of our rescue. The vet estimated he was between ten and twelve years old, and his foster mom found him to be an easy, cuddly dog. She bonded with him while she cared for him after his neutering and surgery to pull twenty (!) teeth.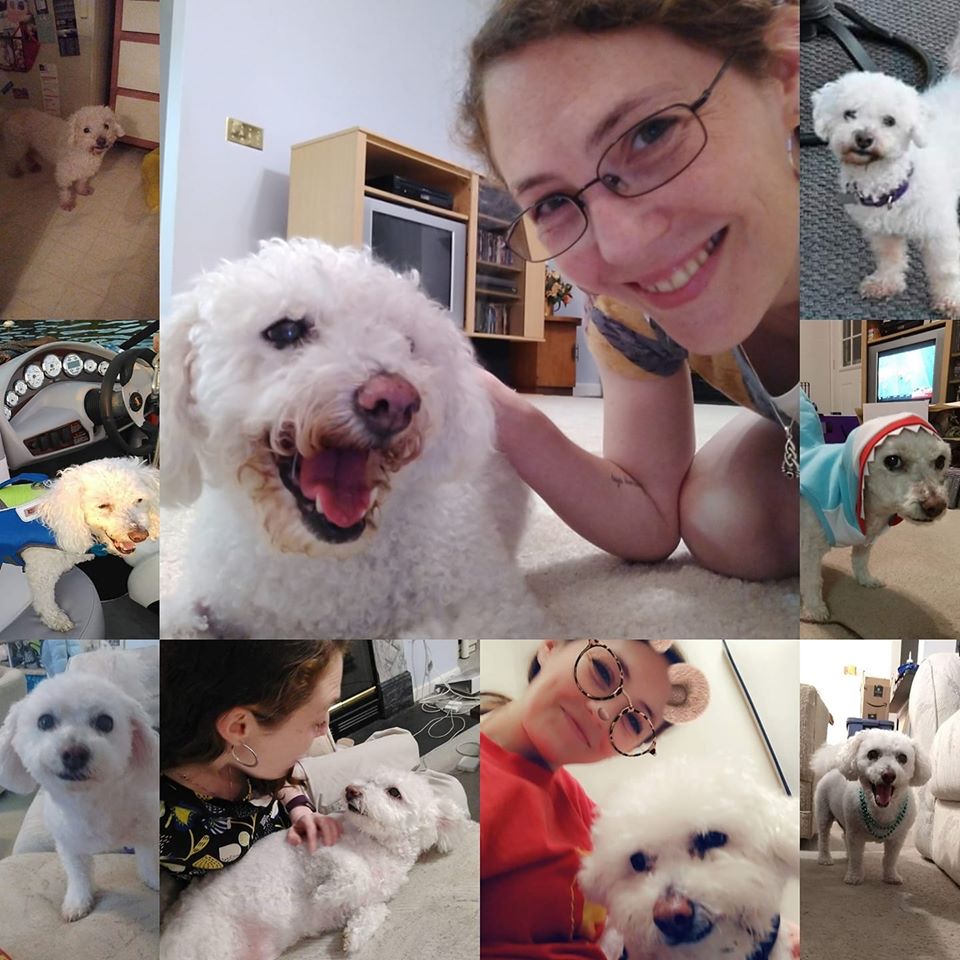 Jimmy's foster mom became his adoptive mom once it was clear that he had chosen her. Now between twelve and fourteen years old, Jimmy is living the good life!
So if you're thinking about rescuing a dog, give a senior dog a chance! You'll be glad you did.