As the dog days of summer come to a close, let's look back on the past few months, and look ahead to what's planned for the fall. There's never a quiet day at CHN; there are always dogs who need homes!
Geeking out on stats
Since June 1st of this year:
Our dogs have found a safe place to land in 114 loving foster homes.
Over 400 individuals or families are part of our foster network. Because fosters' availabilities vary so widely, the more we have, the better! If you've never fostered but have thought about it, please consider completing an application. Our foster coordinators would also be happy to tell you more about what fostering entails.
Over 150 dogs have been placed in homes with their new adoptive families.
How do we pay for this?
Although CHN depends on volunteers, there are many aspects of running a rescue that simply require money. In addition to donations, we are grateful to other businesses in our community who step up to lend a hand. This summer, we were fortunate to be the benefiting charity at several events.
Yappy Hour at the Wine Bin
On July 5th, The Wine Bin in old Ellicott City hosted Yappy Hour in their parking lot, complete with live music, popcorn, and free beer and wine tasting. Donations and a portion of sales benefited CHN, and both pups and people had a blast!
Maryland Open Horse Show
On August 10th, CHN volunteers had a booth at this schooling show. Held at Schooley Mill Park, CHN received items collected for the rescue, as well as a portion of the proceeds.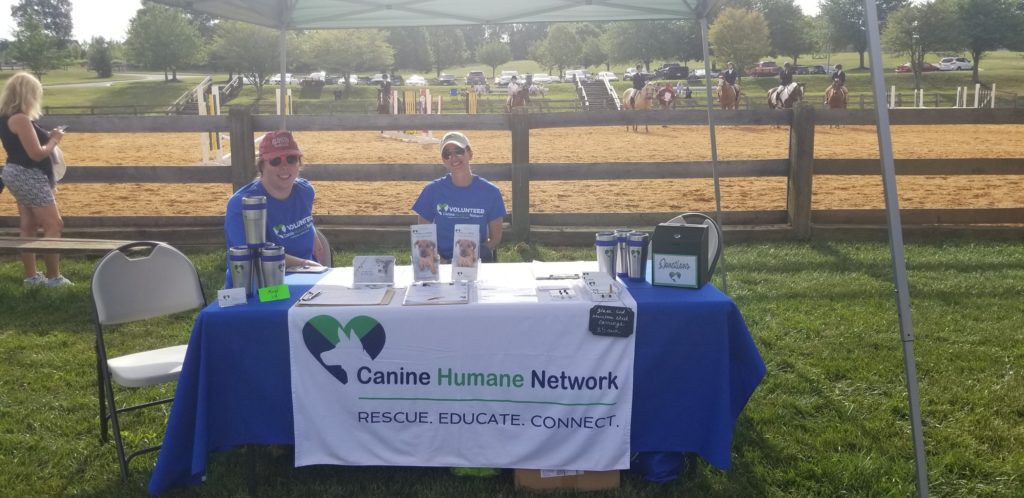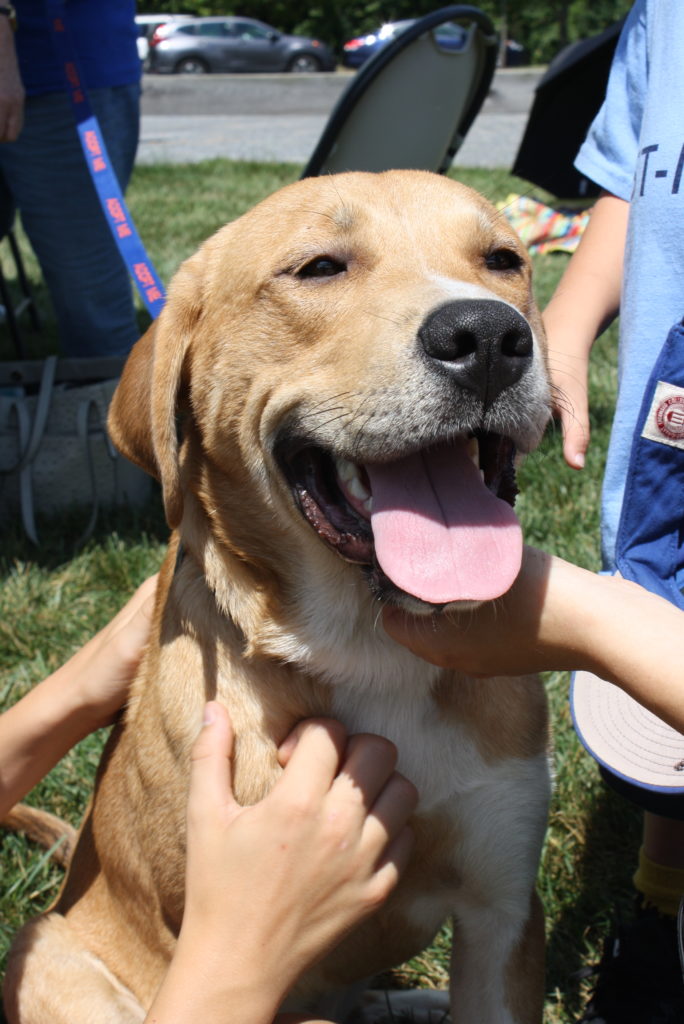 Giant Community Bag Program
For the entire month of August, CHN received $1 from the purchase of each $2.50 reusable grocery bag at the Giant in Clarksville. Helping the environment and the pups at the same time – it's a double win!
What's happening this fall?
The fun (and work) doesn't stop once summer has ended. Here are a few things to look forward to at CHN this fall.
Haunts and Hounds Ghost Walk
September 28th, October 12th, October 19th
Click HERE for more information and to register.
Yappy Hour at the Wine Bin
September 20th, 6-9 pm
Start the weekend off right, with a pup or without! Click HERE for more information.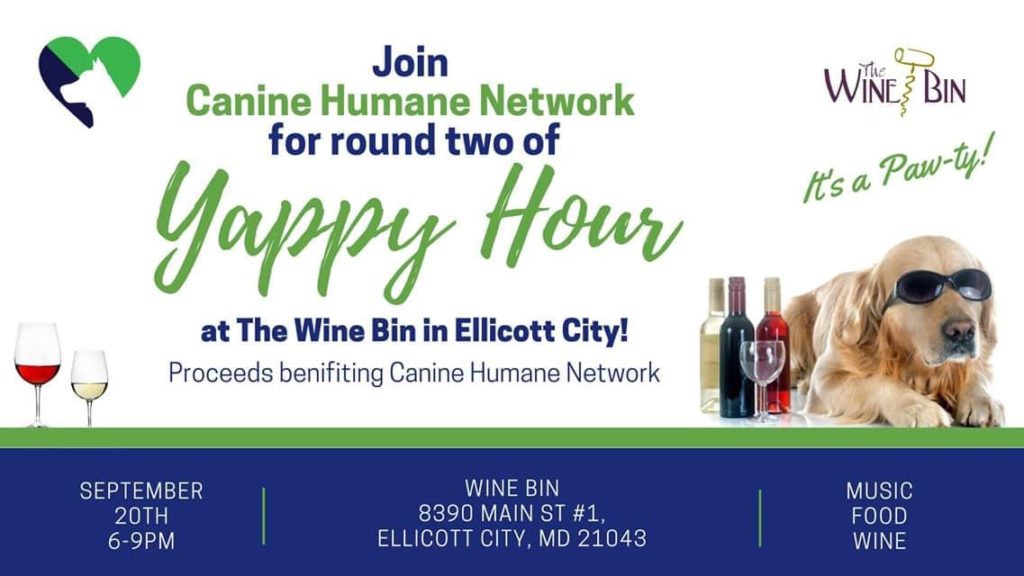 Strut Your Mutt
October 5th, 8 am – 12 pm
Join the CHN team at Wheaton Regional Park, or sponsor one of our walkers. Not just a charity walk, Strut Your Mutt is a festival for dogs and humans alike. Help us meet our goal of $5000, while getting outside to enjoy a beautiful autumn weekend! Click HERE for more info.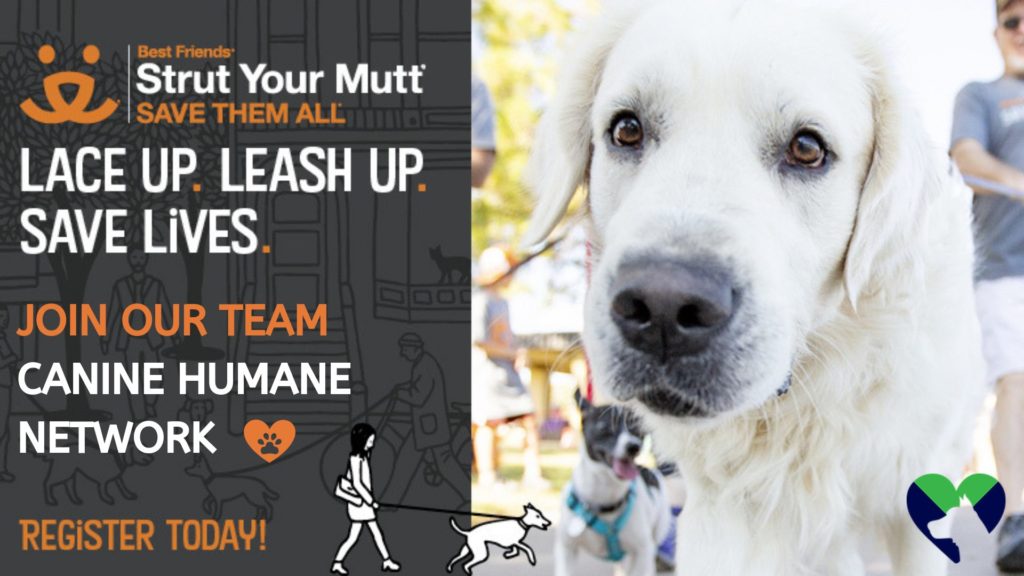 The adoption isn't goodbye….
CHN knows that welcoming a new dog into your home takes time and patience, and training is crucial to a successful transition. Even a dog you've had for years sometimes needs some brushing up on skills. We are pleased to offer several new training classes for the community, and these are open to any dog/human duo – CHN or not.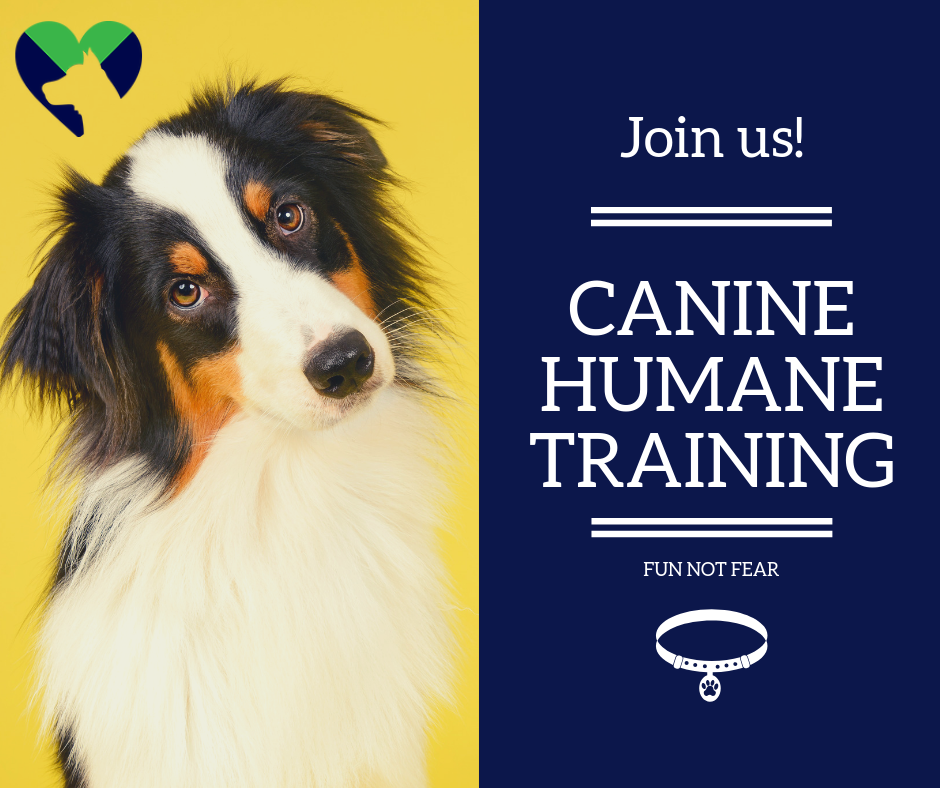 As always, we use force-free, fear-free, scientifically-based methods in our dog and puppy training classes. Check out our training page for information on the Canine Good Citizen Prep, Basic Manners, Mindful Manners, Reactive to Relaxed, and Puppy Social and Manners classes.
*****