Our goal at CHN is to find forever homes for dogs who have nowhere to go and no one to love them. We do our job well, but we don't always get updates from our adoptive families. When we do hear back, we can't help but celebrate! Adoptions are not instant happy endings; it takes time and patience to welcome a new dog into a home, and it takes time for that pup to adjust to and trust his new family. But patience is rewarded, and we are proud to share adoption stories from dog owners who can't imagine life without their CHN pups. Thank you to Stacey (Lottie), and Beth and Jill (Allister) for writing to us with your happy endings.
Lottie
We adopted our Miss Lottie in June of 2018, a few months after losing our beloved Princess. Canine Humane Network promptly responded to our application and both Christon and Mona went out of their way to call and help us learn more about Lottie. Additionally, Lottie had come in as a medical needs dog and required a very expensive procedure in order to repair an old injury to her hip. CHN went above beyond to get her the medical care she needed and even provided follow-up care after her adoption. We could not imagine our family without Miss Lottie now. She instantly fit right in and absolutely adores both her little brother Zeus and human brother Derrick. We can't thank CHN enough for giving this sweet girl a second chance and bringing her into our lives!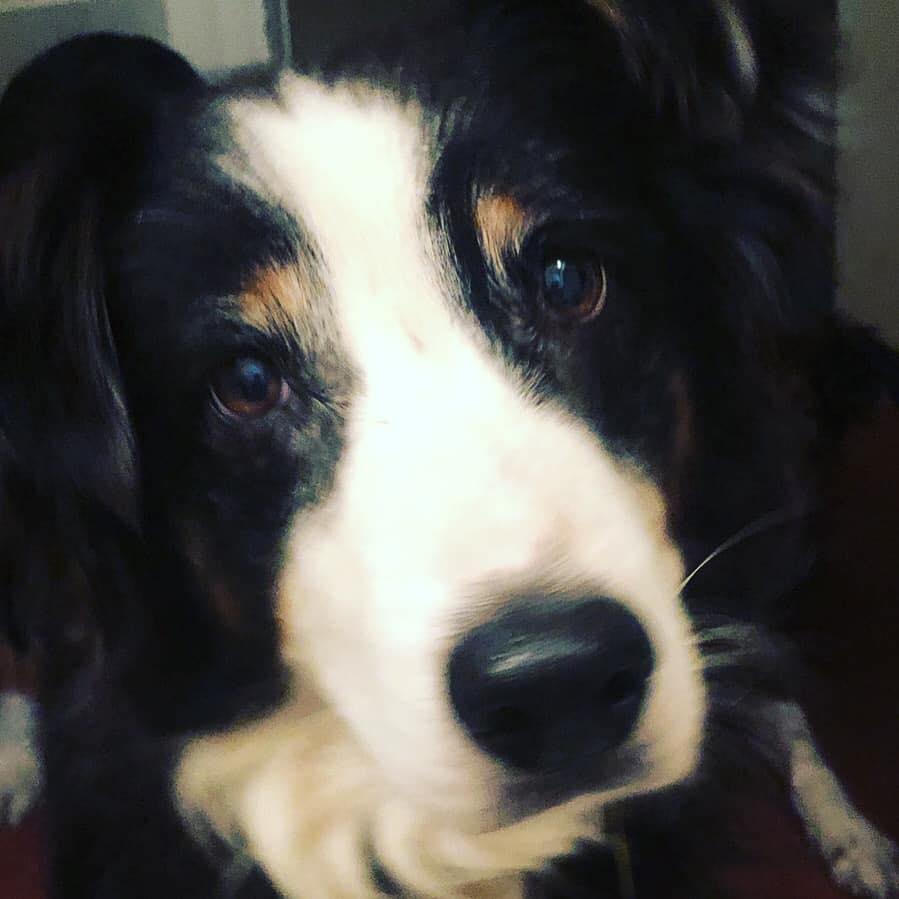 Allister
Alister was rescued along with his siblings at around three weeks old from a yard sale in West Virginia. He and his siblings were without their mother and riddled with ring worm and parasites. CHN put them in a loving foster home until they were healed up, well socialized and old enough to be adopted.
I adopted him from there knowing I wanted to train a rescue pup to be my service dog. I am a disabled veteran and had come to the conclusion a service dog would improve my quality of life.
I began with Puppy classes and then basic and advanced obedience classes. From there it was Canine Good Citizen and onto a trainer that specializes in training service dogs.
He will be two years old next week and has passed his public access test. Alister has been to football games, baseball games, on planes trains and busses and to Disney World. He has changed my world and has become my trusted sidekick.
When he isn't working he loves ice cream, swimming, tennis balls and all people and dogs. He even helps us with our foster dogs. He has helped teach moms of puppies confidence and helps socialize our litters of puppies. Alister has a beautiful and gentle spirit that quickly is in tune with the people and dogs around him. He is a special boy and I am eternally grateful to Canine humane network for rescuing him and bringing him into my life.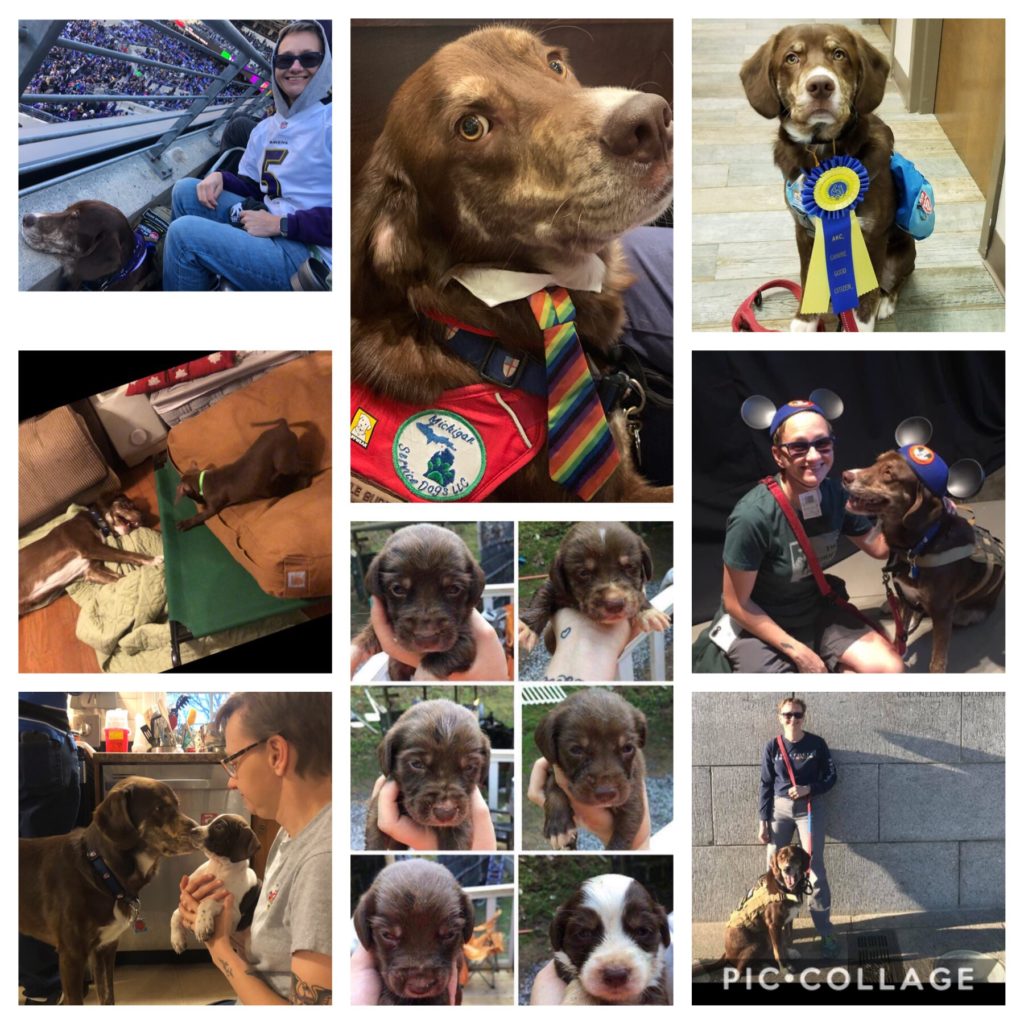 If you have adopted a CHN pup and would like to share your story, please email HERE – we'd love to hear it!