CHN is a foster-based organization, which means that most of our dogs are placed in foster homes while awaiting adoption. We do have a physical shelter to house dogs, and while it is a safe place to land for pups who have no home, space is limited. Ultimately the goal is to transition dogs into a foster home.
While a foster mom or dad needs to be an adult, CHN is fortunate to have many foster brothers and sisters too – of the human variety. The experience of fostering dogs has so many benefits for a child or teenager, and that discussion deserves a blog post of its own soon. But today we're getting a peek into the fostering experience from a kids' perspective, straight from the mouth of babes (or in this case, child, tween, and teenager).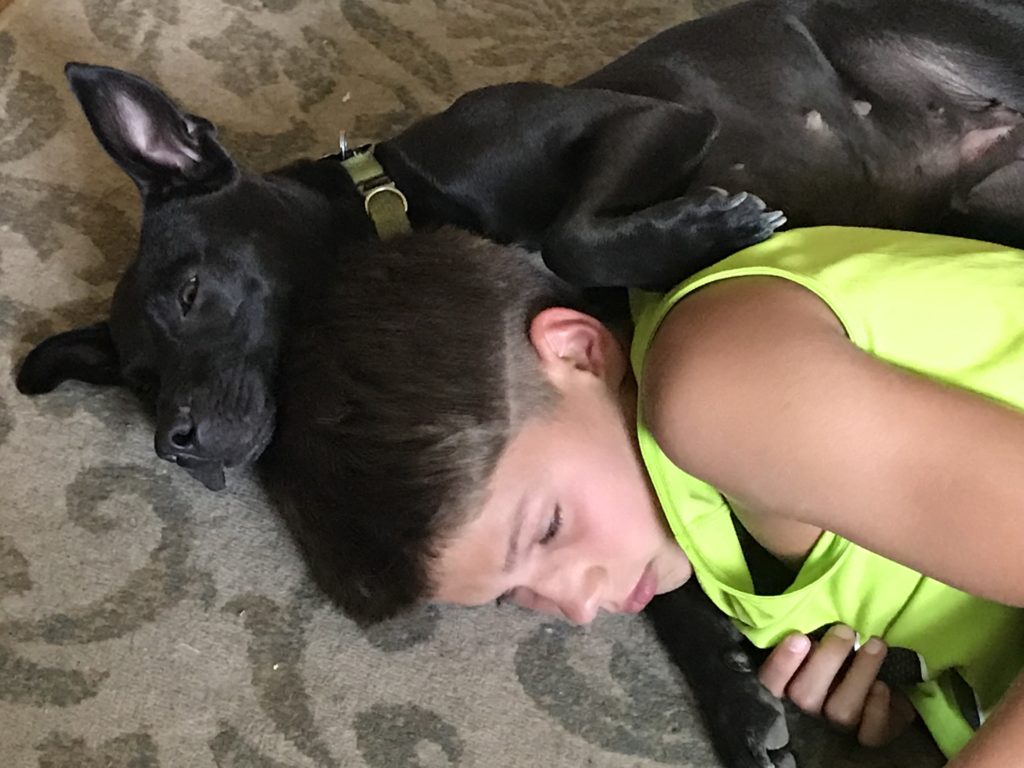 I asked Liz, one of our amazing foster moms, if her three kids would answer some questions for me about their experience fostering. Their family has fostered five pups for us since March, and what follows are the kids' replies to my questions. B is fourteen years old, L is twelve, and C is seven and a half. Baxter is the family dog.
Who wanted to foster more – you or your parents?
B – Me. It was a compromise because they wouldn't let us get a 2nd dog.
L – Me. Same answer, but I also asked about being a volunteer at a shelter. My Mom said I needed to volunteer somewhere, and I love animals and want to be a Zoologist, but I am too young to work in a shelter. This way I can volunteer at home.
Do you have a say in the decision to foster, or to choose which dogs to foster?
B – Yes, we beg to foster dogs our parents show us but we can only foster once our foster dogs are adopted.
L- No, we don't have a choice. Our dog has to pick because he's an alpha dog. The shelter also tells us the dog they want us to take.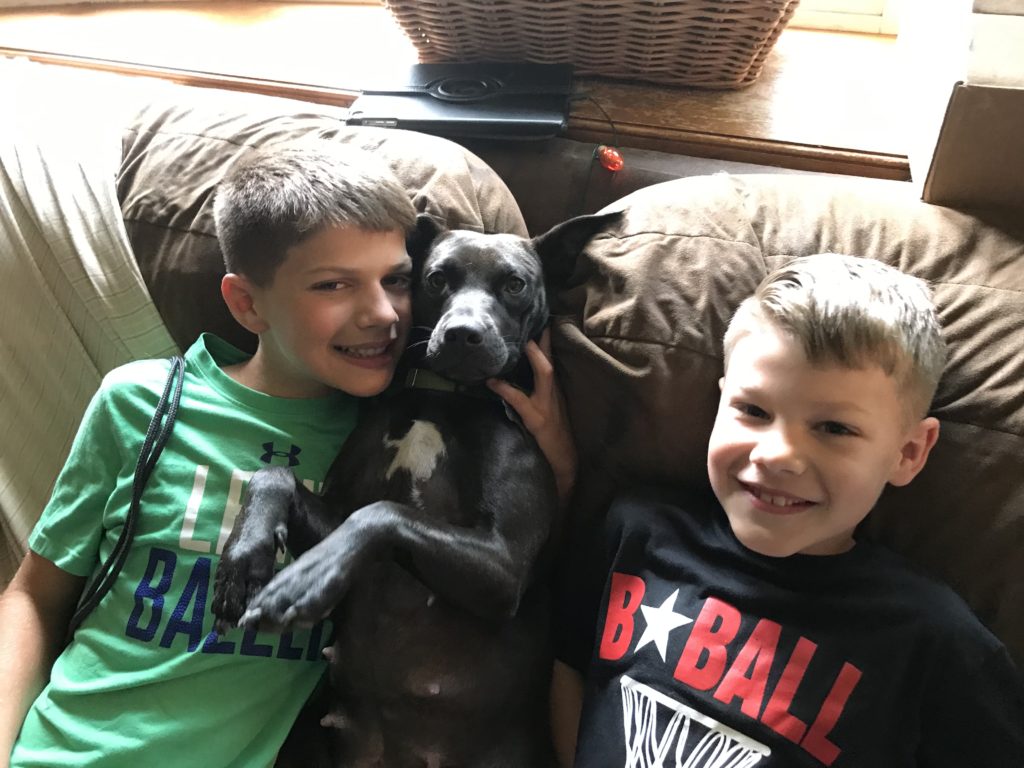 What aspects of fostering did you not expect – what surprised you?
B- All the training and the PTSD they may have.
L – All the reassurance they need. Having female dogs in heat and learning to put on a doggie diaper.
Best things about fostering?
B – More dogs = more love. Seeing them find a furever home.
L – The dogs, of course! Also having a play date for our dog because he's crazy so he needs a comfort dog.
Worst things about fostering?
B – Giving them up.
L – Accidents in the house and cleaning them up.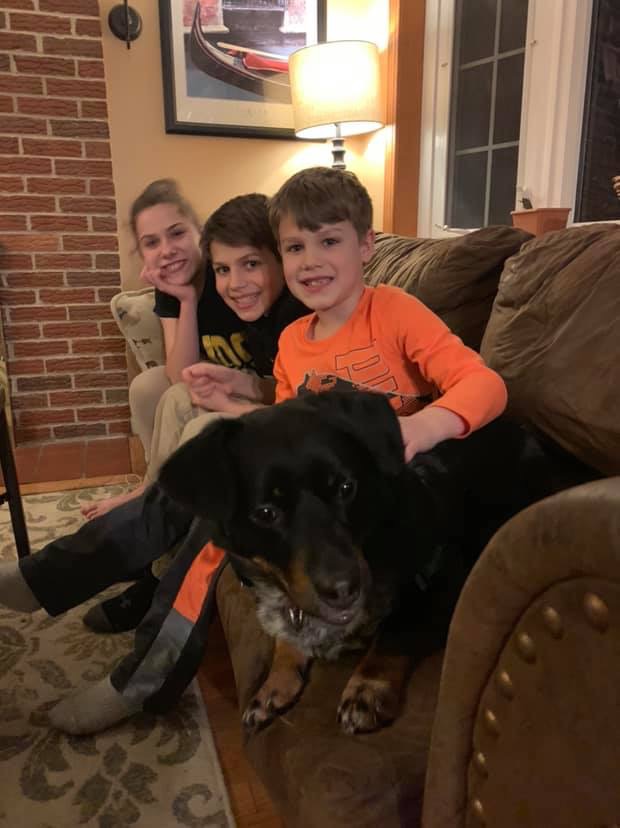 What are your responsibilities when you have a foster? Are they different from your responsibilities for your own dog?
B – Yes. Introducing them to new things/ training them.
L – No. Taking them outside and for walks, feeding them, cleaning up poop, giving them reassurance and hugs.
C- Giving them treats and bones, playing with them.
Have you ever wanted to keep a foster? Do you think you ever would?
B – No, because I know my parents will say no anyway.
L – Yes and yes. I want to keep all of them.
Funny story about a foster dog you've had?
B – Cagney didn't like water but she wanted to play with a neighborhood dog so bad that she jumped right in the baby pool with the other dog and began acting crazy and pretend digging.
L – Whenever my Mom would yell for one of us, Shirley would pee on the floor (so she couldn't yell at us!). Also, Cagney was barking in her crate late one night and we were all worried. My Dad let her out and she just wanted to hug for five minutes, then went back in her crate on her own! It was so cute!!
C – The way Esmee was protective of me. She wouldn't even let Baxter near me!
Foster dog who changed the most while you had him or her?
All (Unanimously!) – Shirley!
L – She just changed so much!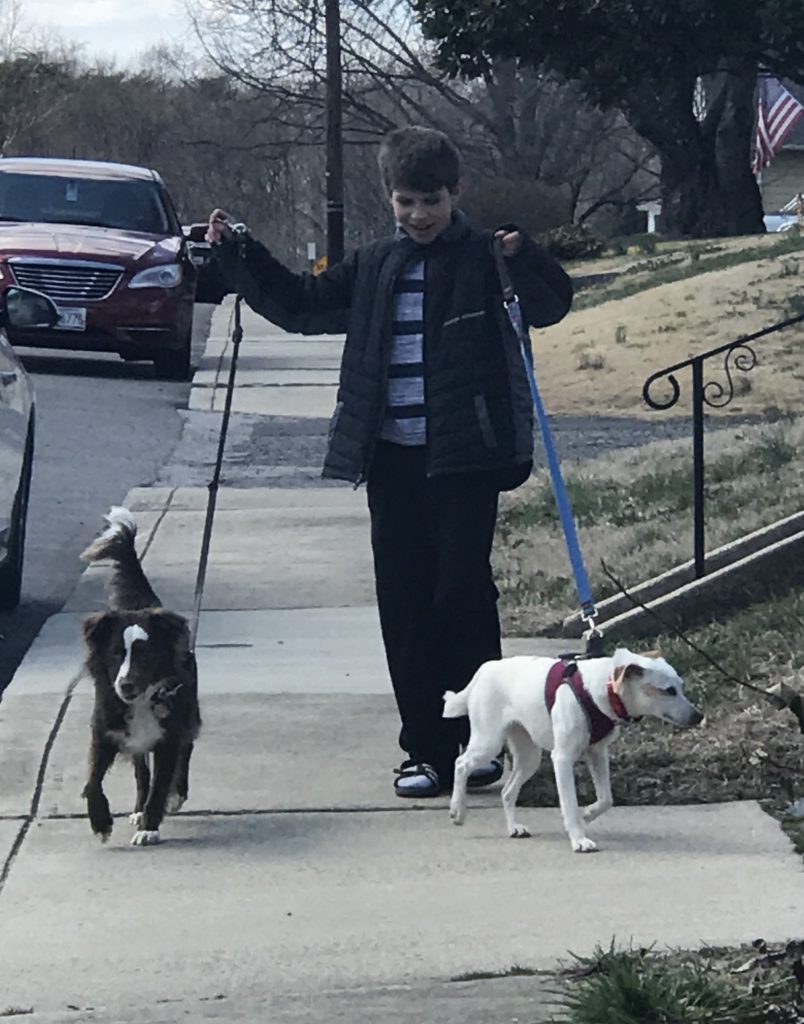 Anything else you would say to a family with kids who is thinking of fostering a dog?
All (Unanimously!) – DO IT!
B – Just be careful if you have really young brothers or sisters as some dogs are scared of children.
*****
Thank you to B, L, and C for sharing your foster experiences. Since I received their responses a few weeks ago, this amazing family has adopted their most recent foster; Mugsy joins Baxter and the kitty for this now party of eight.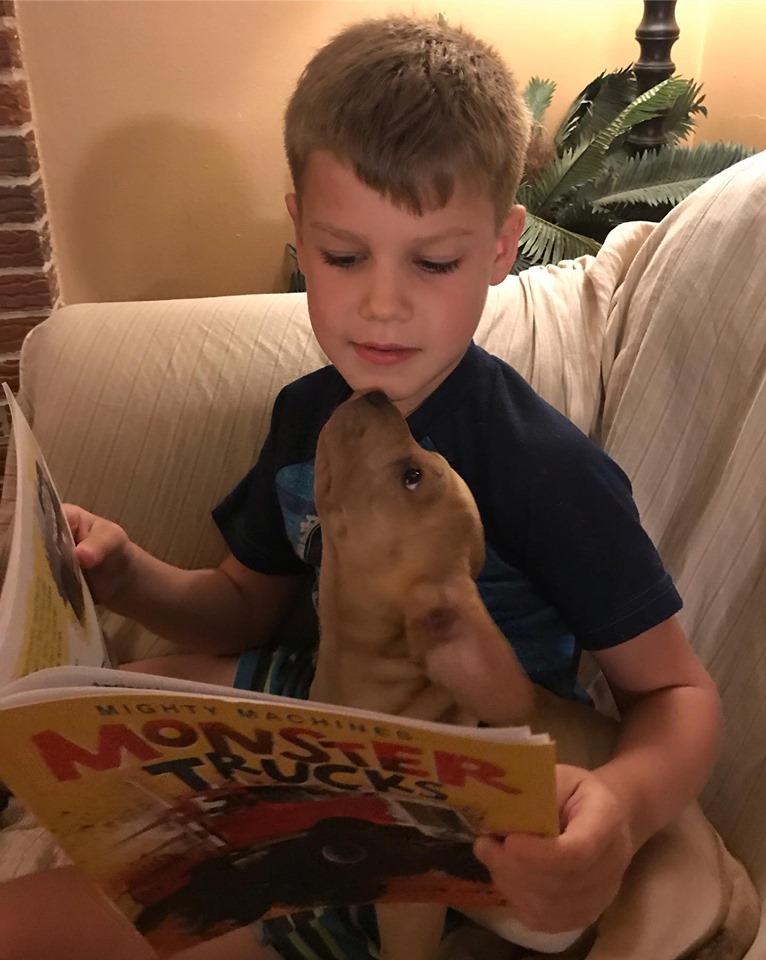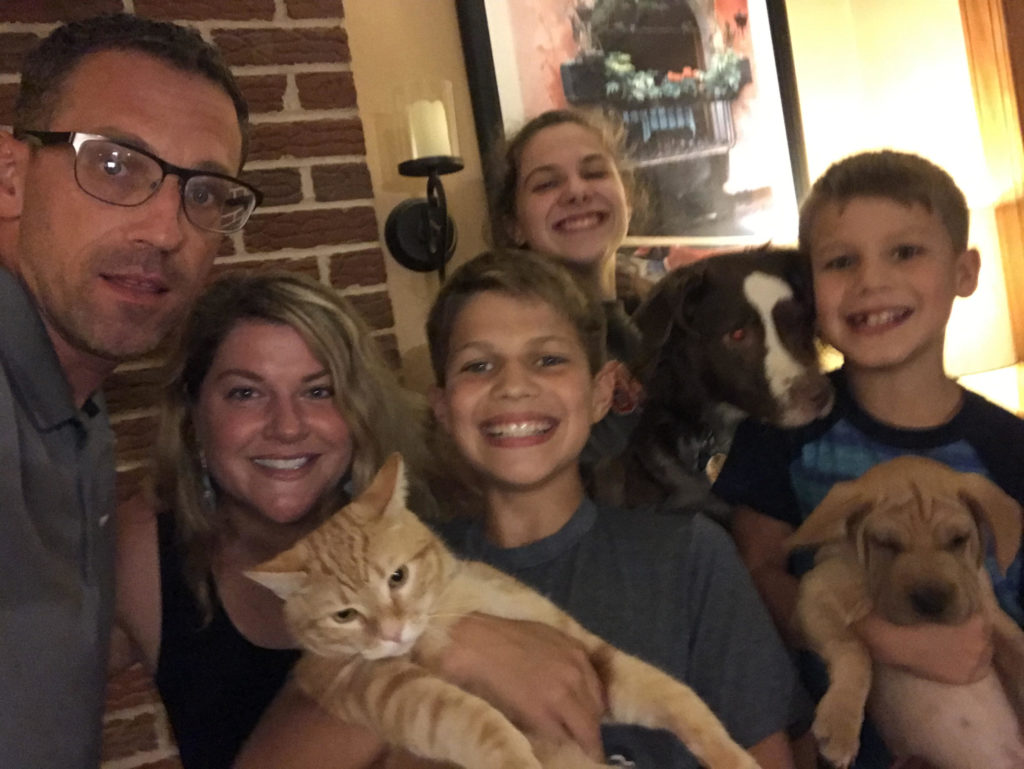 B, I guess your parents changed their mind about keeping a foster. Lucky you, and lucky Mugsy!
*****