Happy Tails Testimonials
Read about our happy endings and see some of our dogs who have it good!
We adopted our Harper girl January 30th. She was the bright spot we needed in our house. My husband has been battling cancer for 2 years and we've always stayed positive, but this little happy, sweet, loving puppy was just what we needed when we needed it. We couldn't love her more! The whole experience with CHN was a great one. They called promptly after I completed the application. The process moved quickly from there. Everyone at CHN obviously loves and cares about the dogs. Harper's foster parents did a fantastic job caring for her and loving her until we adopted her. I recommend CHN to friends and try to support them as much as I can.
-Valerie Mills Frazier, January 2017
After the heartbreak of helping our dog, Molly — a rescued Soft-Coated Wheaten Terrier — across the Rainbow Bridge too soon, we wanted to open our hearts to another Wheaten Terrier who needed to be rescued. And that's when our online search took us to Chewy, an absolutely adorable 2 year-old in the care of CHN. After a very thorough vetting process by CHN of all of the homes vying for Chewy, we received the wonderful news that we were chosen by CHN to be his new forever home. We were ecstatic! CHN had Chewy in an excellent fostering situation, and we drove to get him just a few days later to take him to his forever home. He is a joy — so smart, funny, and active! While dogs never replace each other, getting Chewy has brought a great deal of joy and laughter into our lives. He's absolutely perfect. And we thank all at CHN for allowing us the privilege of providing him with his forever home.

-Joe & Norma Braccia, June 2016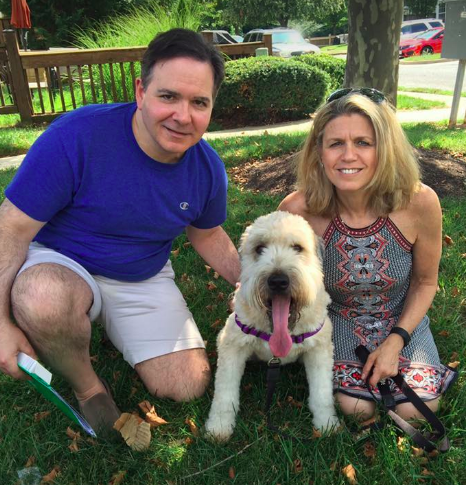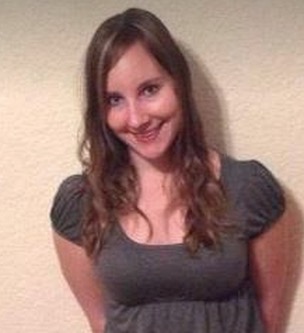 I began fostering with the Canine Humane Network in October of 2016. The first dog that we fostered was actually a special needs dog – she only had three paws! At first, I was a little bit nervous, but the Network provided everything I needed! Food, blankets and towels for bedding, a crate, toys, treats…!! EVERYTHING. And there was a ton of support. In the first week I had a few people checking in on me daily to make sure that I didn't have any questions and to make sure I didn't need anything. After that dog was adopted (and by the way, the Network always seems to find the most amazing homes for these dogs) we took on a mom and four puppies. Again, the Network provided everything we needed (this time, that included newspaper and potty pads), and made my job as a foster mom as easy as possible. The Network is like one big giant family – everyone tries to help everyone else out and not only have I been able to do something I've always wanted to do in life, I've found the perfect rescue to do it with and have been blessed with new life-long friends! The Canine Humane Network was our "pick of the litter" out of all of the rescues in the Baltimore area due to their humane treatment of dogs and their caring, do-anything-and-everything attitude. You can't get any better!
-Karissa Fletchall, October 2016