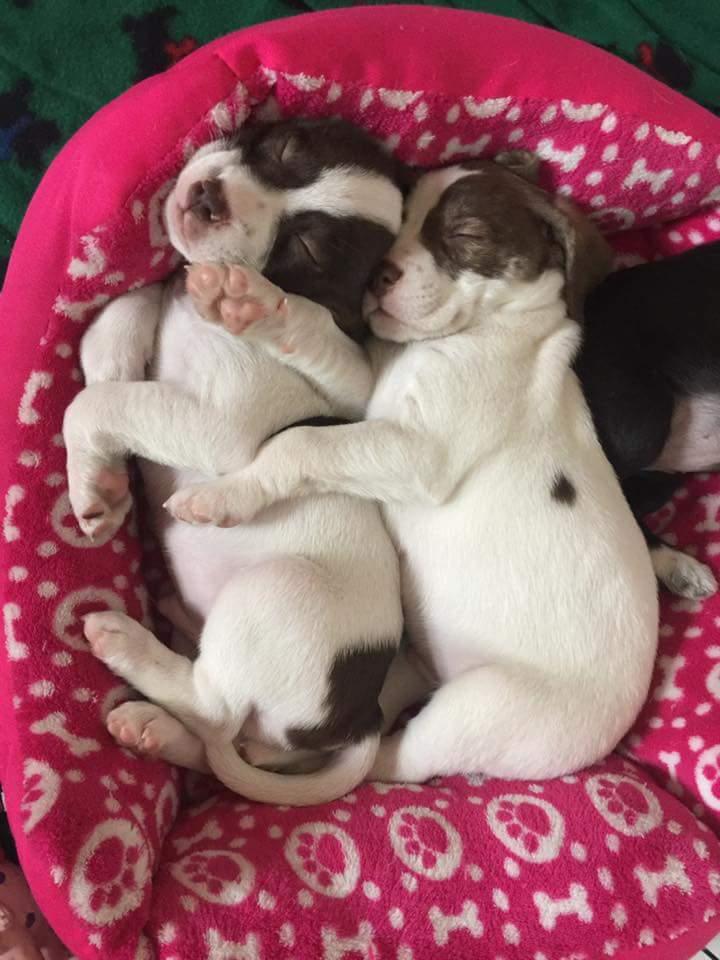 "
The Primary and most important time for puppy socialization is the first three months of life
."
"Because the first three months are the period when sociability outweighs fear, this is the primary window of opportunity for puppies to adapt to new people, animals, and experiences. Incomplete or improper socialization during this important time can increase the risk of behavioral problems later in life including fear, avoidance, and/or aggression." American Veterinary Society of Animal Behavior
Puppy Social is a 4-week class designed to give families with a brand new puppy the tools and support they need while providing puppies with a solid foundation. 
Puppies will:
Gain confidence through exploration and play

Learn to focus on their handlers
Handlers will learn:
Basic training skills

How to facilitate positive social interactions

Potty training techniques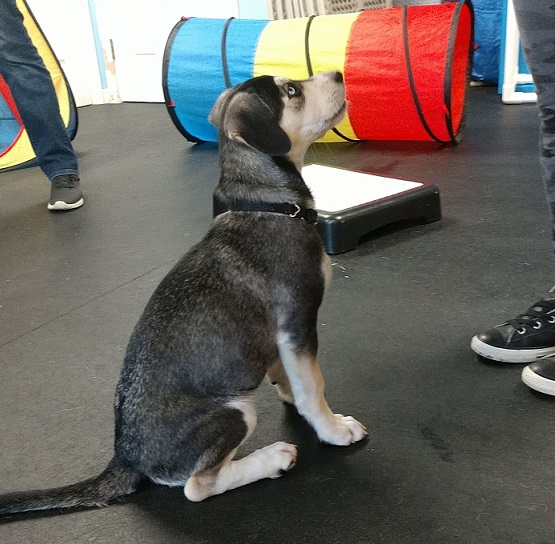 How to structure a comprehensive puppy socialization program
Management techniques for dealing with play biting and other problem behaviors
On Saturdays, participants will bring their puppies to the back door and drop them off for 20 minutes of puppy play and exploration. We will be broadcasting the play session on Zoom for participants to watch on their phones or they can view the recording at home.
Then, the class will meet online for 30 minutes on Tuesdays at 6:00 pm to discuss puppy topics such as management, socialization, potty training, and body handling. This will also be a time for participants to ask questions and get help with any undesirable behavior. 
Trainer: Angie Madden, CPDT-KA, CCUI
The process of socialization has been shown to increase learning capability, memory, and cognitive flexibility while also decreasing excitability and reactivity.  In other words, your puppy will be smarter and less fearful.
Give your puppy all the benefits of Puppy Social and sign up today!
Ages:
8-15 weeks at the onset of class
Cost:              Start Date:
$125                             Resumes June 13, 2020
                                      Open enrollment–start anytime
Day & Time
Saturdays at 9:30 am
Tuesdays at 6:00 pm