Now online!
This class will take place on the Zoom forum. Prior to your first class, you will receive an email with login information and instructions. You will need internet access, a smartphone, tablet, or computer with microphone and camera. The class will include live demos, discussion, and individual coaching through video.
This 6-week course for puppies 3 – 6 months old will teach you how to develop a smooth and reliable working relationship with your puppy indoors as well as outdoors. Throughout this course we are going to teach the following:
Basic Training Principals (how to become a great handler),
Body Positions (Sit, Down, Stand),
Come to Me,
Settle Down
Take-, Drop and Leave It,
Follow Me,
Walk with Me (Loose Leash Walking),
How to teach Tug-of-War,
How to teach fetch.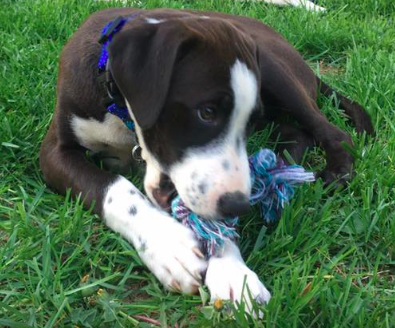 In addition to the exercises, the curriculum also includes in-home canine enrichment ideas, games and techniques to increase your puppy's confidence (preventing separation anxiety), in preparation for returning to normal life following COVID-19 restrictions. Upon completion, your dog will be eligible to move on to Advanced Manners.
Trainer: Beatrix Beri
Cost:
$120 for online course
Start Date:
April 13
April 14
May 1
Day & Time
Monday 5:00 pm
Tuesday 10:00 am
Wednesday 5:00 pm