For the health and safety of all participants, all training classes will be held outdoors and all participants are required to wear a face mask. Should federal, state, or county guidelines change and prohibit us from continuing in-person classes, we will complete the class online. Thank you for your understanding.
This 6-week course for puppies 3 – 6 months old will teach you how to develop a smooth and reliable working relationship with your puppy indoors as well as outdoors. Throughout this course we are going to teach the following:
Basic Training Principals (how to become a great handler),
Body Positions (Sit, Down, Stand),
Come to Me,
Settle Down
Take-, Drop and Leave It,
Follow Me,
Walk with Me (Loose Leash Walking),
How to teach Tug-of-War,
How to teach fetch.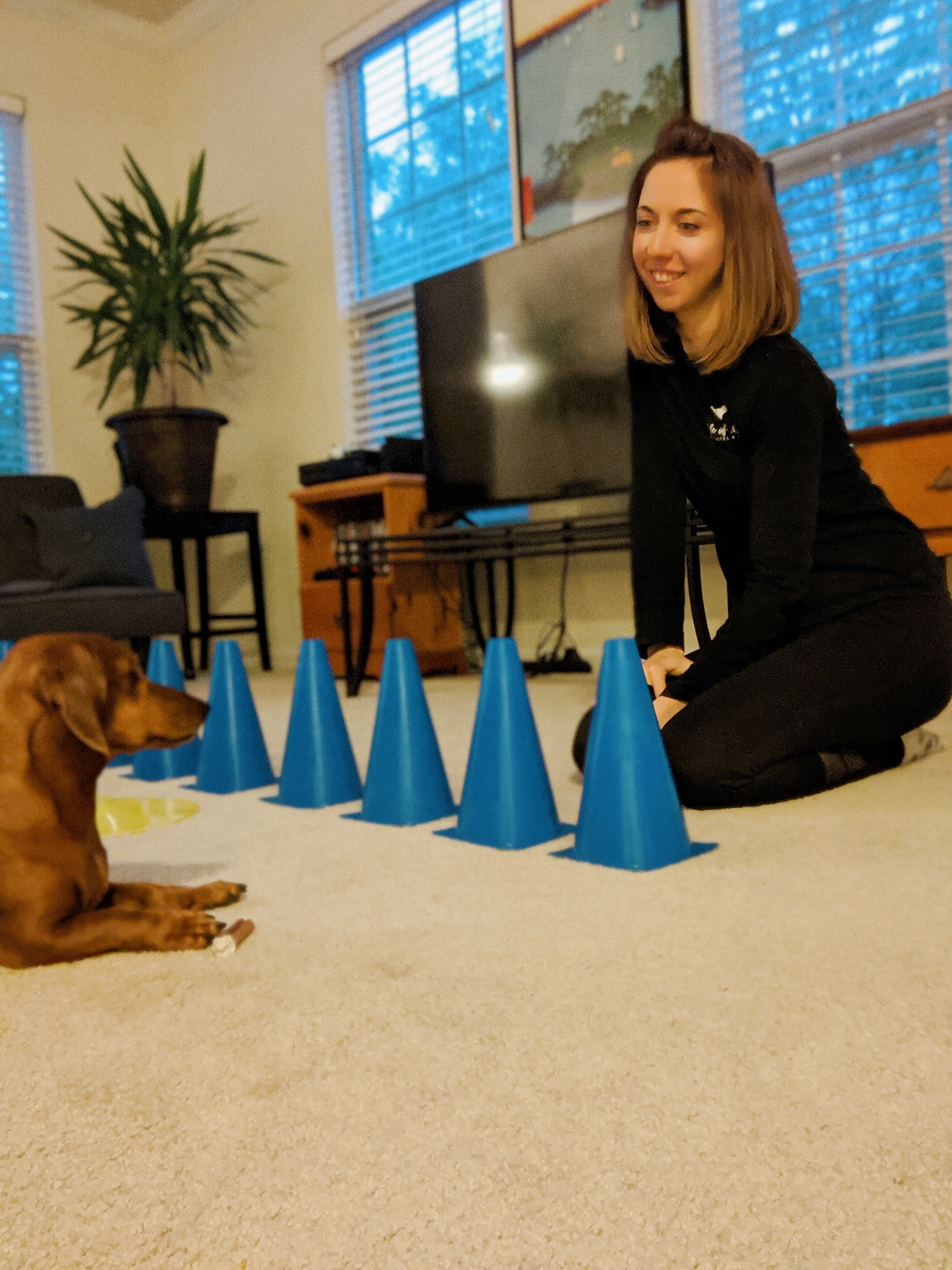 In addition to the exercises, the curriculum also includes in-home canine enrichment ideas, games and techniques to increase your puppy's confidence, in preparation for returning to normal life following COVID-19 restrictions. Upon completion, your dog will be eligible to move on to Advanced Manners.
Trainer: Beatrix Beri
Start Date:
June 22
June 24
Day & Time
Monday 5:30 pm
Wednesday 5:30 pm