Control Unleashed: Foundations
***For the health and safety of all participants, this class will be held outdoors and all participants are required to wear a face mask. Should federal, state, or county guidelines change and prohibit us from continuing in-person classes, we will complete the class online. Thank you for your understanding.***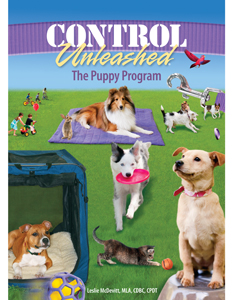 Who should take this class?
Puppies who struggle with over-arousal (grabbing legs, leash-biting, tugging on clothing, etc.)
Dogs who struggle to focus in stimulating environments
Dogs who are fearful, anxious, or worried
Handlers who want to work with their dogs off-leash
Anyone who wants to develop a stronger working relationship with their dog

It

 is also beneficial for dogs with mild reactivity (for more severe reactivity, check out Reactive Rover or CU: Reactive to Relaxed)
What is Control Unleashed?
The Control Unleashed program uses "conversational" training to build a solid foundation of life skills.  Fellow Certified Control Unleashed Instructor Megan Wallace wrote a wonderful blog in which she summed up foundational training as three main concepts: "1)The dog can always check in with the human to get feedback about the environment, 2) The human is a more reliable access point for reinforcement than 'self-serve' reinforcement from the environment, and 3) It feels better to be relaxed than worked up." Theses concepts form the core of the Control Unleashed by Leslie McDevitt.
What will you learn?
We will focus on default behaviors and pattern games. Default behaviors give your dog a repetoire of socially acceptable methods of engaging with you and others. Pattern games help your dog translate unfamiliar or overstimulating environments into a familiar, predictable framework that allows them to process the environment while remaining engaged and able to focus. Through the program you will learn how to understand and empower your dog, and your dog will learn to make good behavioral choices.
How does it work?
This 5-week class will take place online and outdoors at Canine Humane Network. We will meet on Zoom each Wednesday to introduce new skills in a low-distraction environment; we will then apply those skills in a group class setting on Saturday. 
Upon completion of this class, you will be eligible for Control Unleashed in the Great Outdoors.
Trainer: Angie Madden, CPDT-KA, CCUI
Age Range:
4 months and up
Start Date:
January 30, 2021
Day & Time
Wednesdays 7:00 pm
Saturdays 11:00 am